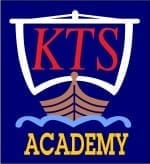 We are doing this year's ride along the Grand Traverse des Alpes to raise funds for the the KTS Academy, an all-age special school in Brotton, Cleveland.
One of our new team members this year, Ian Dixon (Roly) is a nurse at the school and the lads, as ever are keen to support local good causes.
KTS welcome pupils aged 3 to 19 with statements of educational needs, ranging from moderate, severe and profound learning difficulties. This also includes children on the autistic spectrum and children with complex needs.
The aim is to create a supportive and caring environment for children and young people from across the Cleveland Area.
Please help this good cause by sponsoring us on this year's ride.
You can either give a cash donation to any of the riders or donate online at Roly's MyCharityPage.com
Many thanks!