Starting on the 20th August we are riding the Coast to Coast (C2C) route from Whitehaven in Cumbria to South Shields.
It's a three day trip and we'll be stopping overnight in Carlisle and then Hexham.
From Whitehaven we will be following the 'The Reivers' route to Carlisle a distance of 58 miles. From Carlisle we travel to Hexham following 'Hadrians Cycleway' a total of 56 miles. From there we travel 33 miles along the Tyne to Tynemouth before crossing over to South Shields and our final destination, Arbeia (a Roman fort).
To find out how we got on check out the blog posts below:-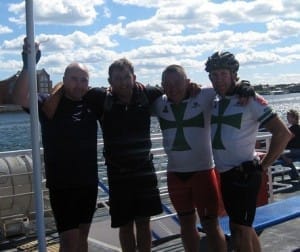 Video