Every picture tells a story….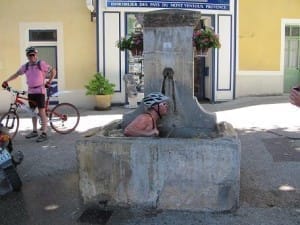 Something I missed yesterday on the road from Bedoin to Avignon. Well, it was hot!
Gotta say the medieval night at Avignon was a bit of a let down. You have to let those pigs cook properly!!!
So, it was back to the tents to make our own amusement. Great crack round the camp fire.