In June 2013 we tackled the famous GR5 or Grand Traverse des Alpes. This is the full length of the French Alps starting from Geneva in Switzerland to Nice in the South of France.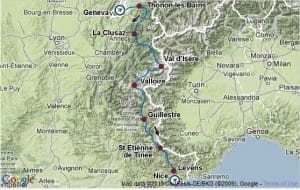 Unfortunately due to some of the very high passes still being closed during our trip we had to change our route at times.
To see how we got on check out the blog posts below:-
Gallery
Click on the image below to open the Gallery.
You can download a copy of the Grand Traverse des Alpes 2013 ebook here:-