A late entry in the events of the recent Coast to Coast:-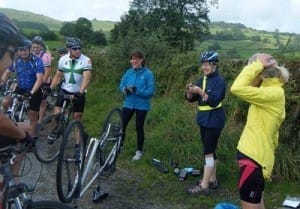 This was the lads' good deed of the weekend.
They came across these gals on Saturday morning 5 miles out of Kendal, they has a puncture and little idea how to fix it or even use a bike pump !
The lads soon had them up and running and as promised the ladies later donated £10 to our charity!
Thanks Girls!!