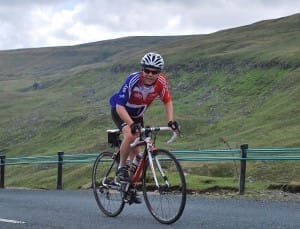 As you may know the Tour de France visits the UK next year and the closest place it passes to the Boro is Reeth in Swaledale so we decided to head over there for a recce and do a couple of the climbs that the pros will be tackling.
We set off Saturday tea-time and arrive at the camp site at 6 o'clock. It's a great site just behind Reeth and if you didn't know where to find it you would easily miss it. Luckily Steve had stayed here a week or so back so they squeezed us in.
We quickly pitch tents and are in the Buck Inn for 7.00 for a few beers and a sit in the setting sun over the beautiful valley.
We awake the next day in the pouring rain but it has stopped by the time we set off and head further up the valley for 9 miles to the start of the climb up Buttertubs. We did this hill last year but from the other side so the lads know it's going to be tough, especially with the very strong head wind they are going to face all the way up.
It's a killer and the lads are glad to finally reach the summit and then head down into Hawes. No rest yet though as we immediately start up the second climb of our Tour de France recce up Fleet Moss south of the village.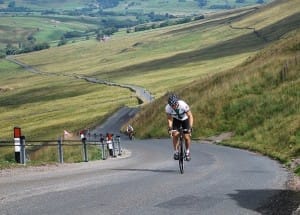 Another tough climb up to the top and then an immediate about turn back down to Hawes at record breaking speed with all the lads topping their fastest ever times in the +50km/hour range.
We pause at Hawes for a coffee and then take the alternative route via Askrigg back to Reeth. No actual name for this climb but it's both tough and spectacular with some of the best views you can get of Swaledale. The road is very narrow and rough so the lads have to take great care on the long decent back to the camp site.
Another great weekend and a great camp site. Pity it's already fully booked for when the Tour passes by next year.  So we're no wiser as to where we'll be staying then but I'm sure Coxy has a hill top camping spot already earmarked.