Coxy, Marty, Spena & Steve tackled the Beast, a 50 mile Sportive starting from Durham.
Coxy tells the story…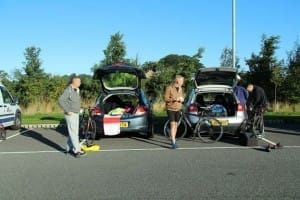 A 7:30am meet on a Sunday morning as we set off for Durham City to take part in the Beast, a 50 mile sportive with tough hilly reputation. The weather is perfect for cycling as we arrive at the start point nice and early to prep the bikes and study the route, well a quick look at the map shall we say.
There are 500 plus riders in this event and we take our place in the middle of the pack for a 9am start. Off we go and it's chaotic as the Police escort us out of the city and into the hills, we find it hard to push through the field as the lanes are narrow so we take it relatively easy for about half an hour or so.
The first tough climb hits hard as we pick our way through the masses, once over the top me & Spena lose sight of Steve & Marty, the pace picks up and the lanes thin out as we start to get into a nice rhythm, we latch onto a group who are working hard and get pulled along for a while.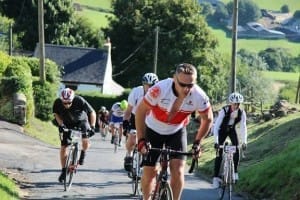 Unfortunately for us the lad at the front of the group missed a sign and we all follow! We reach Lanchester and realise our mistake, should have studied the map a little more! There are six of us and we decide to take another road to pick up the route, this will add two miles to the total so once back on track we are back down the field.
We crack on and leave the others behind, we arrive at Tow Law and stop at the feed station for a minute then we're off in pursuit of Marty & Steve.
With about 10 miles to go we come along side Marty, much to his surprise, he gives us some stick before we push on after Steve who is a minute in front, he also looks confused as we come up behind him. The last few miles are pretty flat as we push on to the finish where well all arrive within a few minutes of each other.
The Beast is tamed but its a ride not to forget, no massive hills like the type we are used to but loads of short sharp climbs so its hard to get into a rhythm but we'll definitely be back next year.