Muro di Sormano and Lake Como
First job today was to load up the van as we are staying near Lake Como as it's closer to Bergamo Airport for the lads.
It's a long drive down and we don't arrive until 12:30 with Johnny G's car taking a little longer as he'd taken a wrong turn.
The digs are in Merone which doesn't look great at first sight.
There's no bar in the hotel so we're going to have to head out later for the England game. I can feel a Coxy mission march is in store later…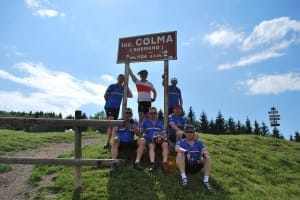 But first we have a major climb to tackle…the legendary Wall of Sormano with gradients up to 30%. Cars can't go up it as it's too narrow so I'm going to be miss the climb itself.
It's a hard enough climb just to get to the start of the Wall in 30 degree sunshine. It's a lot hotter down here than where we were in the high Alps.
In the van I go the long way round on the normal road while the lads tackle the Wall and meet them as they emerge at the top.
It's steep here as I wait for them to come into view. Spenna is first up and I've never seen him look so exhausted. Just behind him is Coxy equally shattered then Ade, Steve, Marty and Johnno. Johnny G brings up the rear…on foot.
The hardest climb yet but now we get the reward of the long descent down to Lake Como where we stop for a snack before returning to base.
Now for the England game! COME ON…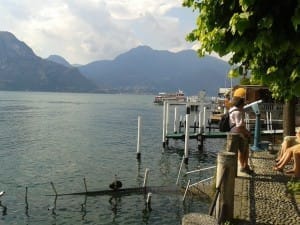 Videos
Climbing the Wall of Sormano
Descent to Lake Como