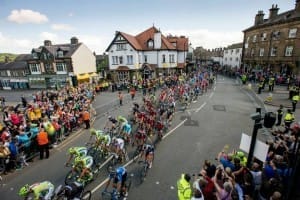 The Tour de France passed through our own beautiful North Yorkshire and the opportunity to be there was not to be missed for the lads.
They camped out the night before and then headed for Reeth to get a great view of the climb out and up Grinton Moor.
A fantastic experience! Great weather, great action and didn't the Yorkshire crowds do us proud!
I doubt the Tour will ever again see such a fantastic opening day.
Gallery
Click on the image below to open the Gallery.